PREMIUM DENTAL IMPLANTATION
exclusive dental care

high quality dental materials

short preparation time Dear Guests!
Our dental clinic will be closed for vacation from 18.07.2022 until 18.08.2022 Your Europe Dental Team.
Thank you for understanding!
Your Europe Dental Team.
replacement of one or more missing teeth, rehabilitation of total toothless denture

tooth extraction (operation), bone graft, apectomy, sinus lift, implantation, Piezo surgery

preventive dentistry, oral hygiene treatments, descaling, polishing

inlay, onlay, incisal edge restoration, ceramic facet, aesthetic filling, tooth bleaching

inlay, onlay, aesthetic filling, sealing and fissures, root canal treatment, gingival diseases treatment

crowns, bridges, implantation, bridge prostheses, removable denture prostheses
Worldwide Novelty in Bone Replacement
We apply the most modern technologies in our dentistry, and we intend to keep on improving the level of our treatments. There is a technology that uses human bone replacement material which is a novelty worldwide. Hungary has just stared to get acquainted with it, although it is already used successfully in several other countries. Europe Dental joined the users of this technology among the first ones in Hungary, and our results so far have already redeemed our hopes.
I well know that most people are afraid of dental treatments as none of us likes experiencing the defencelessness of not knowing exactly what is happening during the treatment. This is why I find it very important to have a conversation, even a cup of coffee, about how the dental procedure will happen. I believe that may the world spin around us, time pauses here at Europe Dental. We are not in a hurry. We always have time to talk before the treatment as well as for precise and careful work. The need of the Patient is our need too.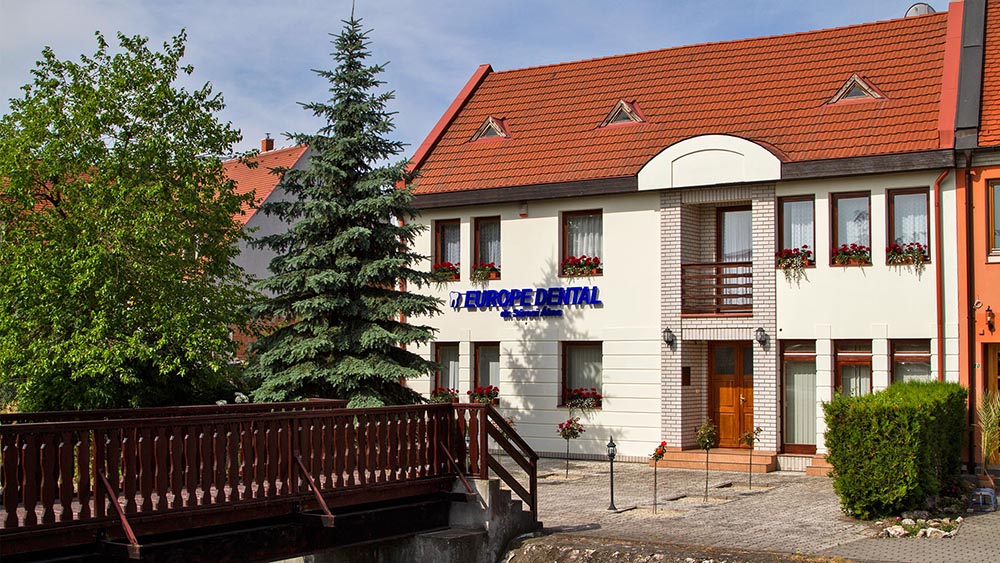 We all have childhood memories about unpleasant dental treatments, I must admit, I neither like to think about them. Fortunately, since then dentistry improved a lot, and treatments are less painful or can be completely analgetic these days. I intend to minimize the potential inconvenience therefore I use high-technology devices in my practice, including implantation or prosthetic dentistry too.
More information on a warranty
"Dr Sárosi not only listened to me, but really cared about me, and this felt so good. I could see that he wasn't in a hurry, he really had time for me. During the treatment he always explained what he was doing, and what would happen. I felt relaxed all the time, although I feared from dentists earlier."

engineer

"Dr Sárosi did a very accurate and thorough job. I'm glad to have the implantation made. Now, that I'm through the operation, and the healing time has passed too, I can finally eat and drink again whatever I would like to. I admit I should have come years ago."

teacher

"We had time to have a cup of tea before the treatment and we could talk about the forthcoming procedure calmly. When I sat on the dental chair, I wasn't afraid at all, I felt I was in good hands."

hairdresser